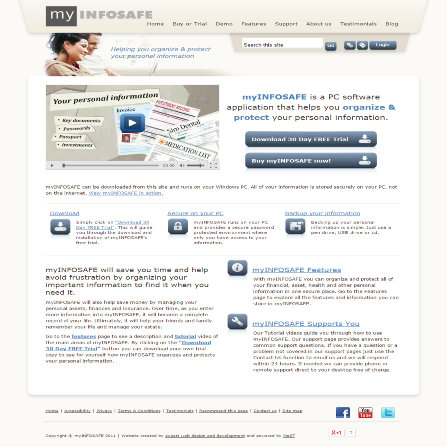 myINFOSAFE provides a single, secure vault of personal, highly sensitive and confidential information – it accommodates anything from passwords, medical records, warranty information, through to financial records.
Personal Information Management Ltd was established to assist people with the organisation and protection of their personal information.
In building their product software myINFOSAFE we were mindful of the traditional and often disparate repositories of information that failed to meet peoples' needs in an age of information overload.