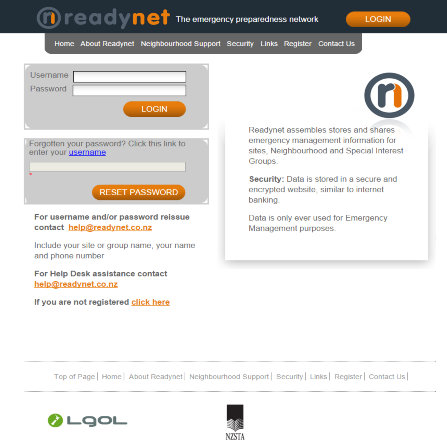 Readynet is a web-enabled system that captures and shares Emergency Management and Civil Defence Information about business, schools, tertiary institutes, hospitals, and recreational facilities.
EMA specialises in the delivery of Emergency Management Information for use by Emergency Responder for in planning for and responding to emergencies.
The key to building such a rich solution as Readynet was in getting alongside EMA and asking the hard questions and listening. The resultant documentation accurately reflected their detailed requirements and demonstrated that we really knew what they needed.
Readynet offered a secure, nation-wide system that allowed users to populate and maintain the database with up-to-date information that will help them and emergency services in an emergency.